Integrating with Marketo allows you to add demo engagement data directly into your workflow - making it easy to enrich your sales process using key insights. 
Please note: To set up this integration, you will need to be a Marketo user admin permissions.
Integrating Marketo
Enter the

tab in Walnut and press learn more next to Marketo.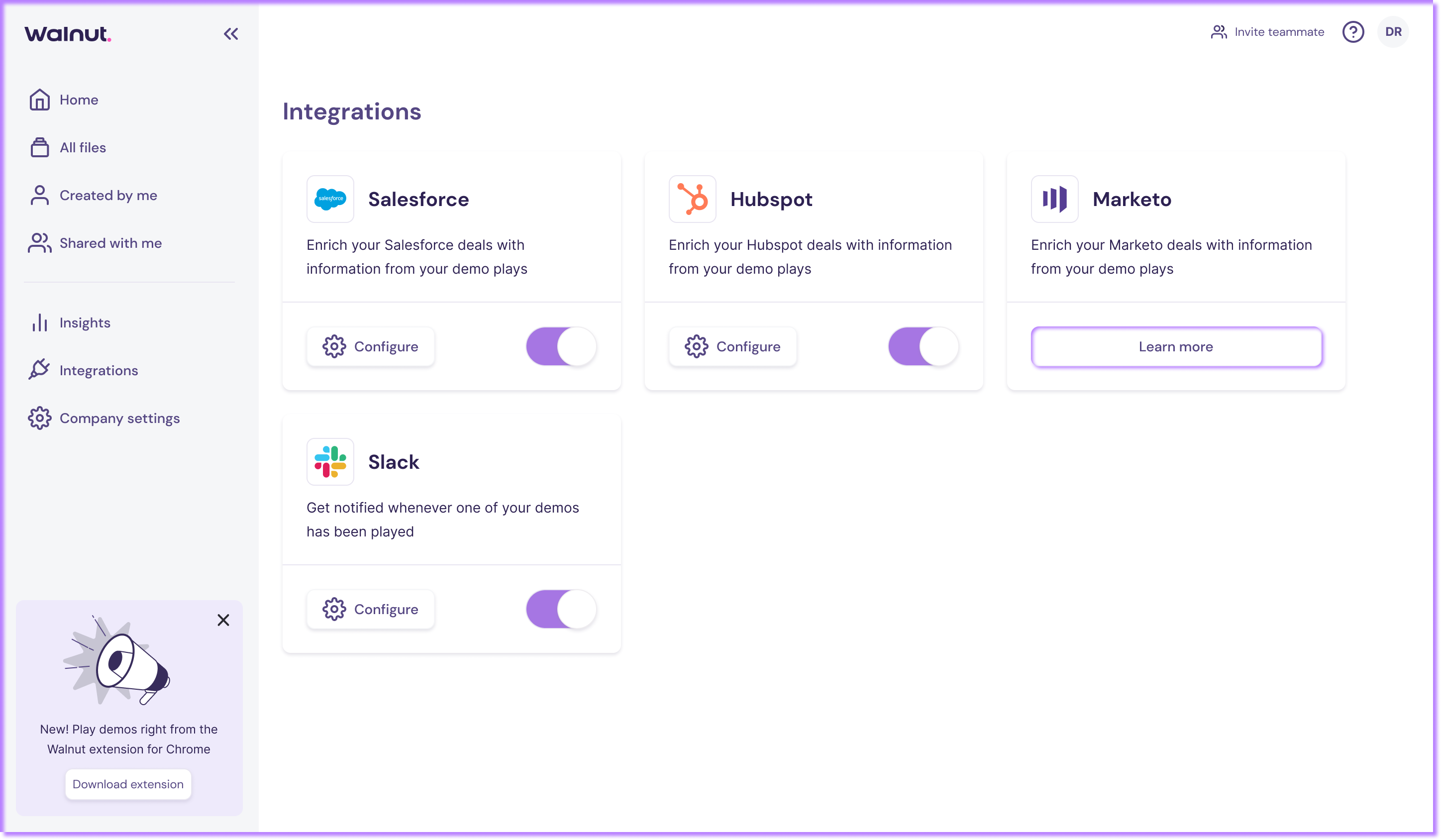 Click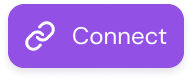 within the modal. This will lead you to connect your desired Marketo environment to Walnut.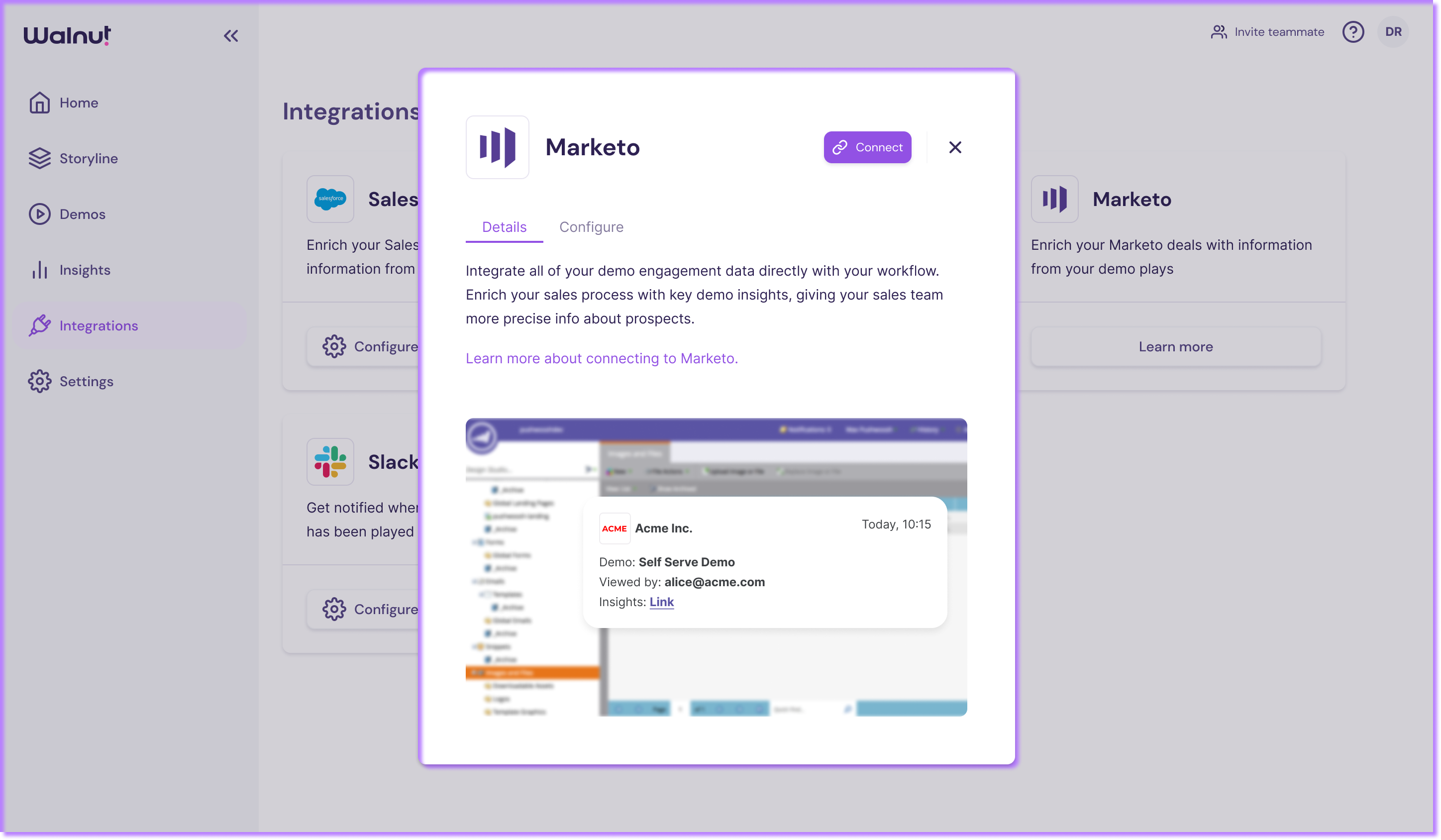 Give the selected environment a name, then add the following Marketo Credentials:
the 'API endpoint domain'
Client ID
Client Secret 
Once the connection is set up, you will see the confirmation within the Walnut Integrations page.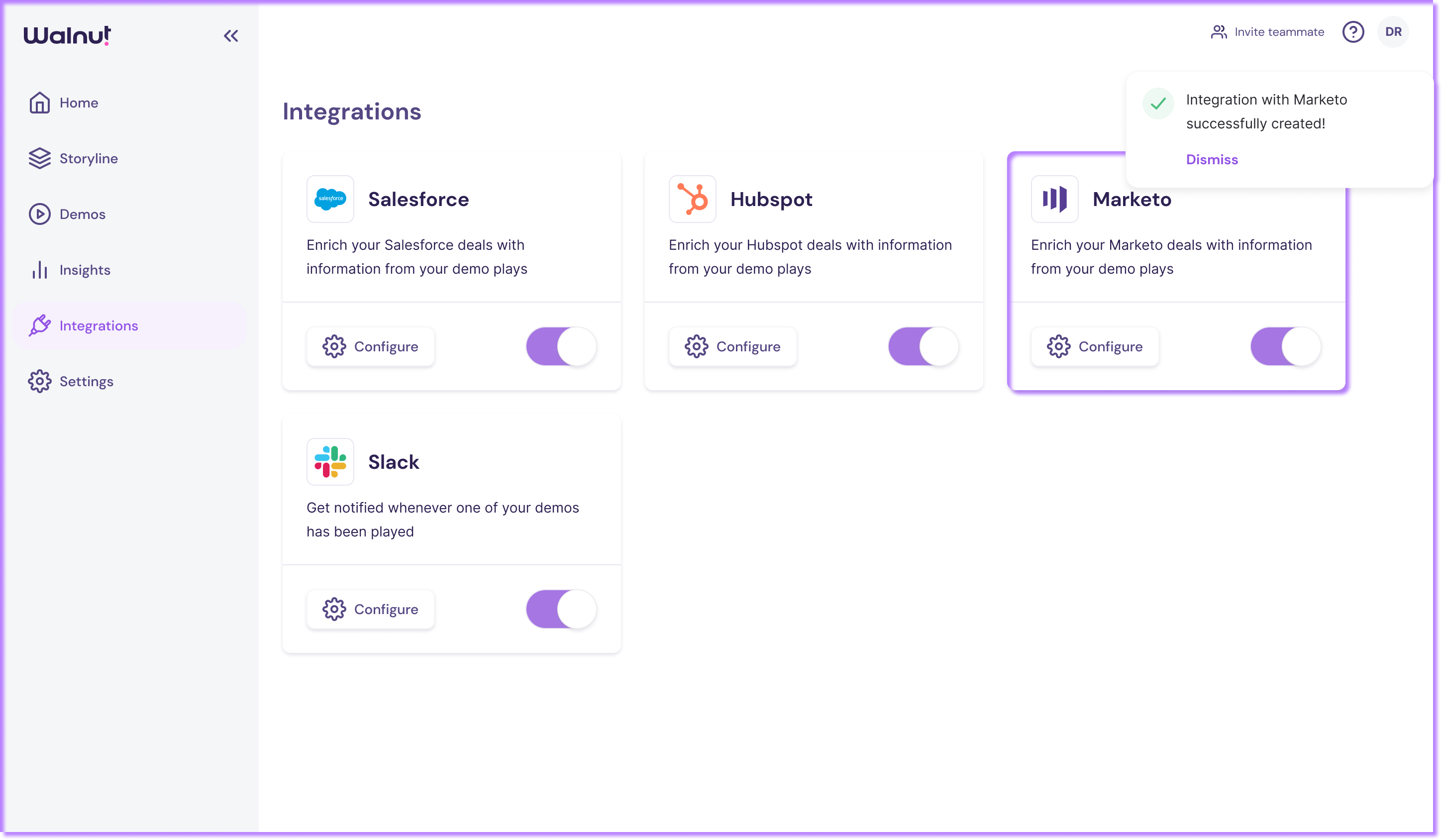 Learn more about Marketo's authentication here.
Important To Note 📝
Once the Marketo <> Walnut integration is established, you will be able to embedded lead forms into your Walnut demos. Leads created through your embedded form will be available with enriched data in Marketo. Learn more here.