Tips for nailing your next outreach using interactive product demos. It will help you set context with prospects, showcase product value, and expedite the time to book meetings.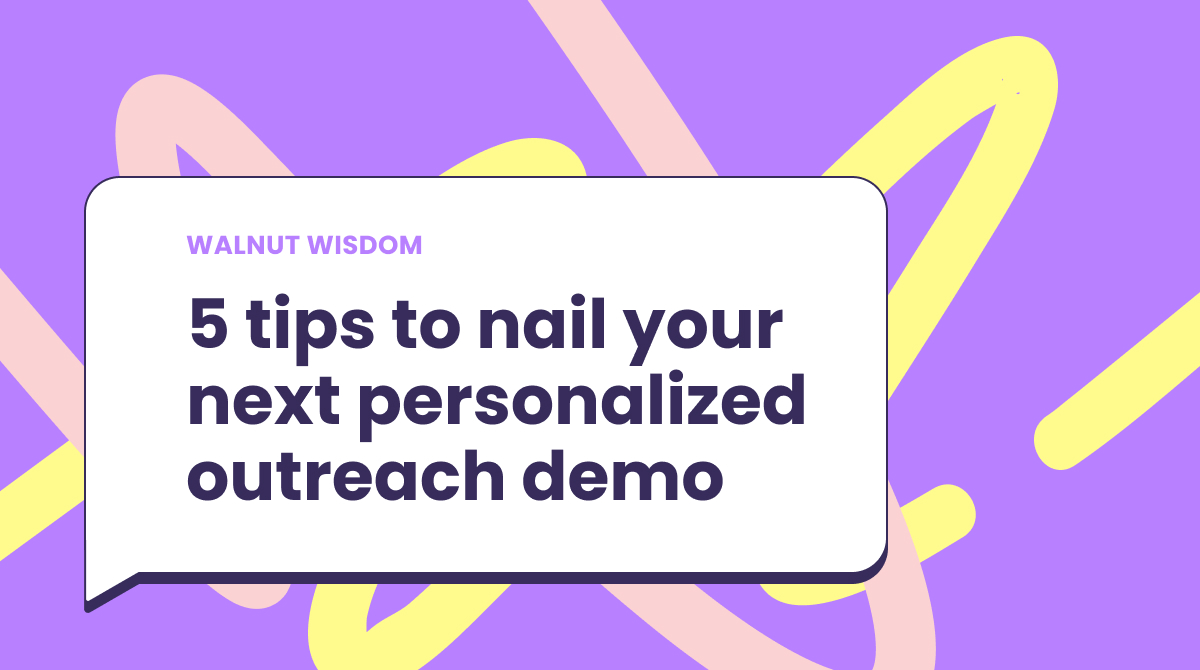 1. Keep it short 🤏
Focus on quickly conveying your product's 'aha' moment. We recommend using a guided path, with no more than 10 steps.
2. Stay casual 🏖️
Use a casual tone and avoid using jargon to keep the conversation relaxed and effortless.
3. Let them see the product first 👀
Include your demo in the first email of your cadence for buyers to experience your product right away. You can also add it to your email signature so they can always access it.
4. Focus on pain points 🤕
Don't just feature drop. Explain how you can solve their unique problems with your product.
5. Add quick access to book a meeting 💨
Give buyers a link to your calendar so they can get in touch directly from the demo.