We are so excited to announce our new brand and upgraded product: Walnut 3.0 🥳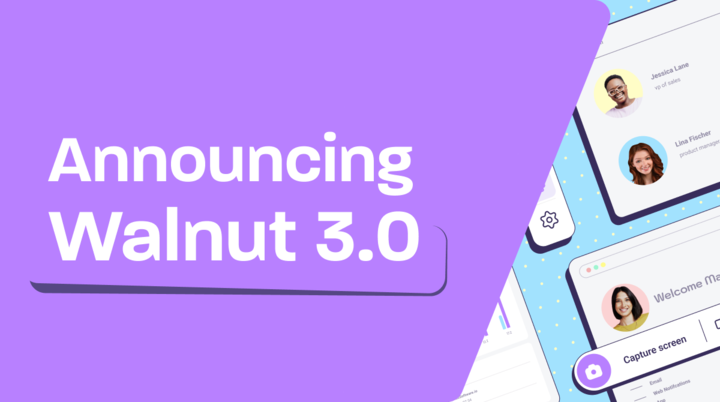 We've created a way for prospects to understand your value from the outset so you can sell more, faster. With Walnut 3.0, things will never be the same again.
What's changed:
Updated user experience - We changed the look to match our new brand, made the flow smoother and simpler, and updated the editor layout to make it more intuitive and user-friendly 🤩
Continuous capture - Capture your product story simply by clicking through it 💨
Richer demo experience - Edit data and show interactive elements like dropdowns, hovers, and toggles  ✨ 
Goodbye "Storylines", hello "Templates" - From now on, Storylines will be called Templates. But don't worry, they'll work the same as you're used to, just with a refreshed name 👋🏼 
Coming soon 👀 :
Automatic screen links, screen updating, interactive elements, a simplified demo customization flow, and more!
Stay tuned for some awesome new features coming soon.