Until now, you could only link your demo to an Opportunity in your CRM when creating the demo.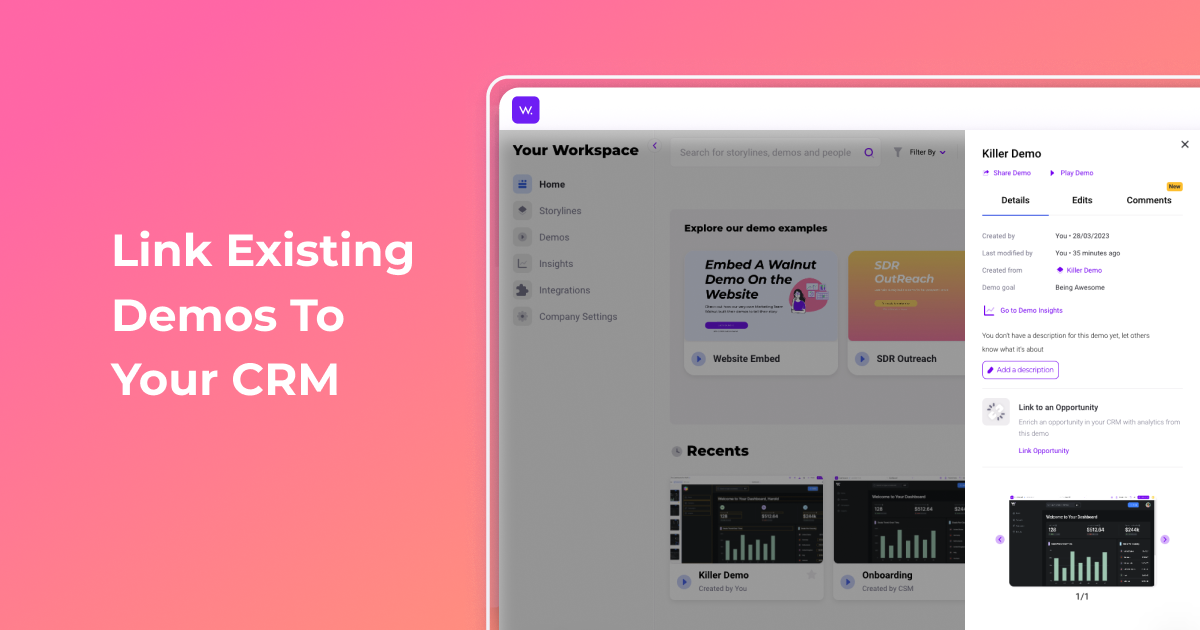 You'll no longer need to recreate demos to link them to opportunities. Now, you can link your demo after you've created your demo too.
How it works:
Click on your demo to open the right panel
Click 'Link to an Opportunity'
Enter the name of the Opportunity and click 'Link'
Check out this cool Walnut demo our team made just for you.