Until now, it was only possible to add and remove users to Walnut when doing it from both the SSO app and within Walnut.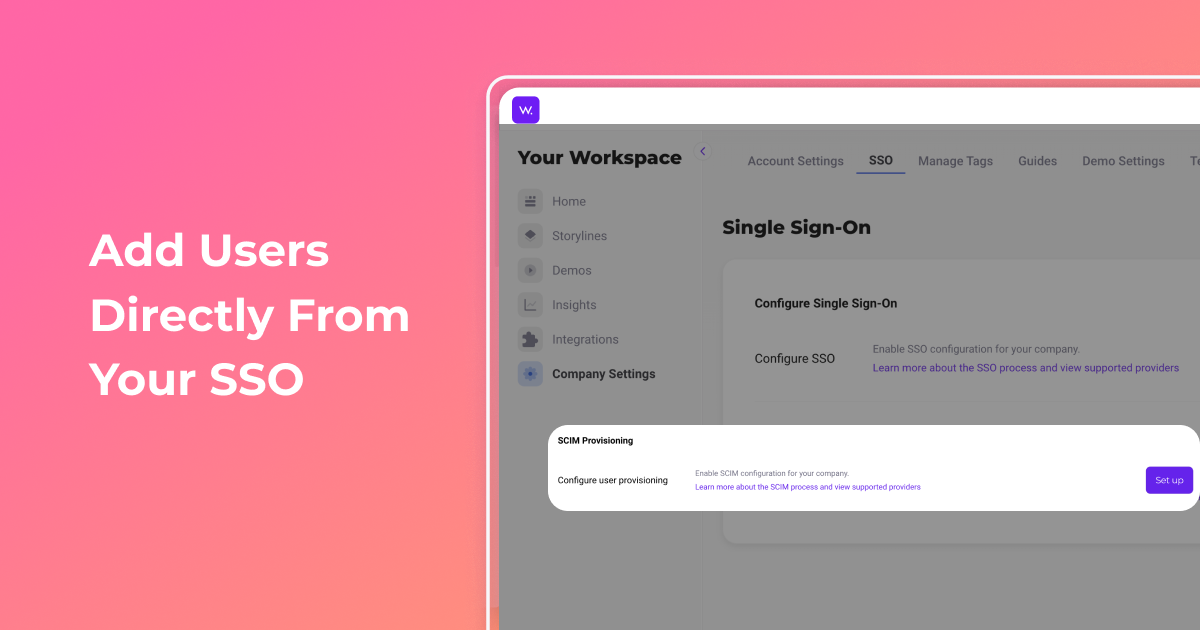 Now, just do it in the SSO app and it'll automatically update in Walnut.
Haven't got SSO as part of your package? Easily upgrade by contacting your CSM.
How it works:
Head to the SSO section on the Company Settings page

Under SCIM Provisioning, click 'Set up' and select your SCIM provider

Follow the steps to complete the configuration and voila!
Check out this cool Walnut demo our team made just for you.