Choose which permissions your collaborators have when sharing your template.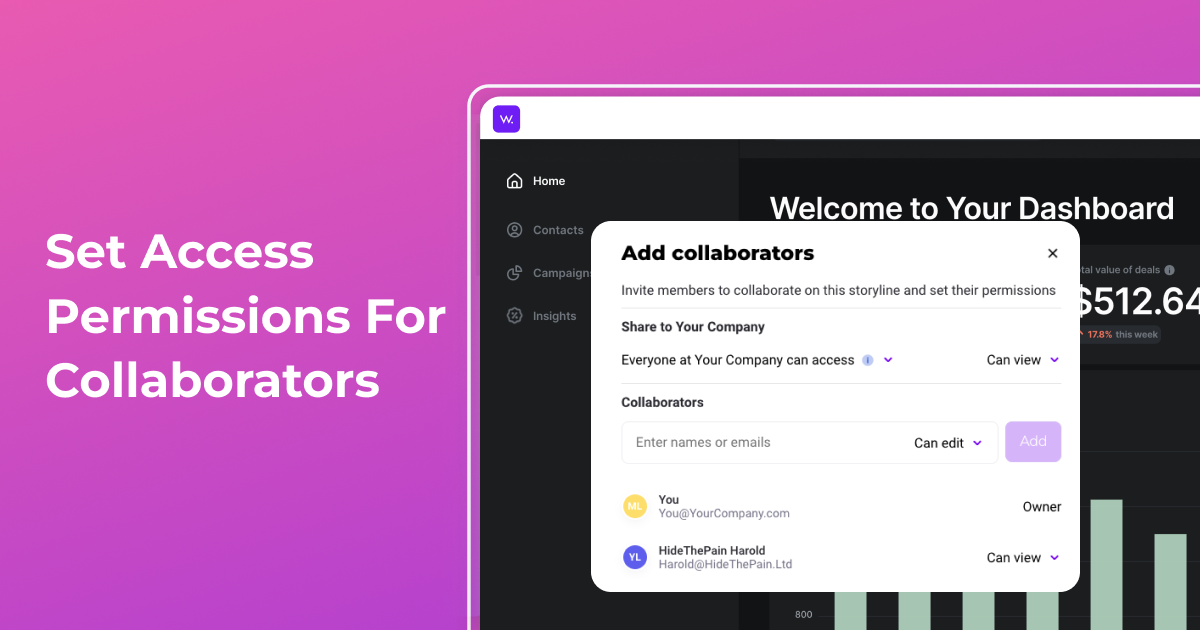 Until now, all collaborators could edit the template. Now, add them with view access so collaborators can view the template, but not edit it.
P.S. If sharing with Presenters or Viewers, they can only receive view access.
How it works:
While on your template, click the collaborator icon
Add a collaborator to the template and click the drop-down menu
Choose whether the collaborator has edit or view access.
Check out this cool Walnut demo our team made just for you.