Until now, your demos would adjust automatically to the viewer's screen, causing the demo to look different than how you wanted.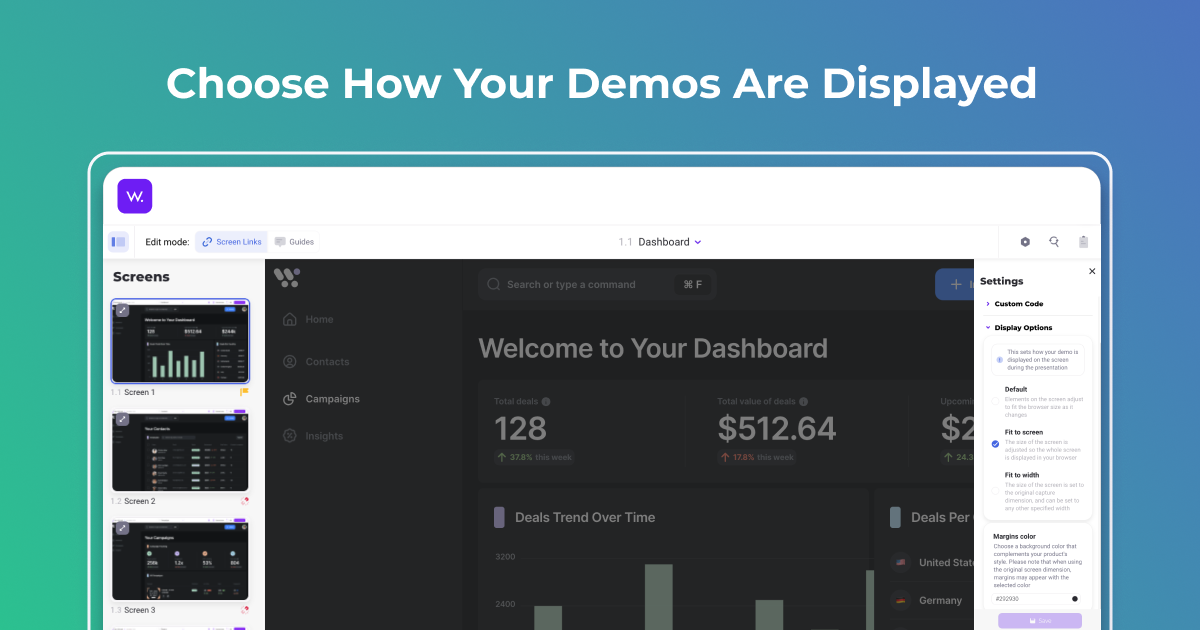 Now, choose how your demo looks on their screen, ensuring that the demo looks exactly how you intend it to look, whether that's in a live call, a blog, or on your website.
No need to recapture your screens from scratch. Simply change the setting and voila!
How it works

:
Click on Template Settings
Click 'Display Options'
Choose which view you want for your viewer, and that's it! Easy peasy!
Check out this cool Walnut demo our team made just for you.