Is it a bird? Is it a plane? No, it's Super Admin! 🦸‍♂️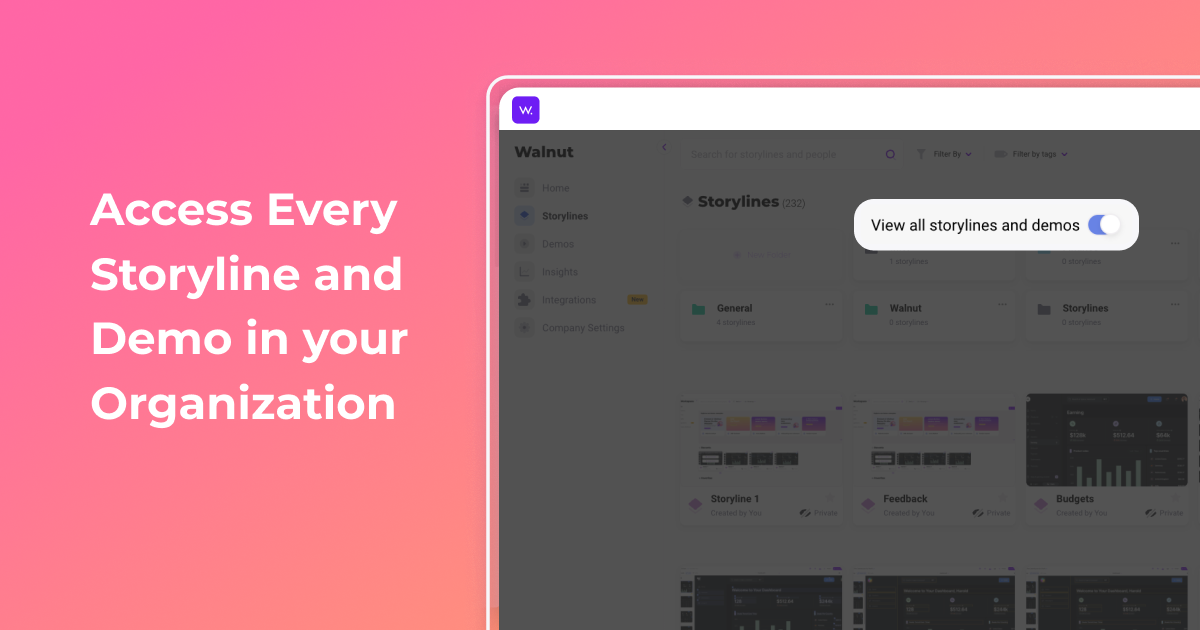 Gain complete control over all the demos and Storylines created within your organization, even those that haven't been shared with you.
P.S. This feature is currently only available to Account Owners.
How it works:
Switch on the toggle in the top right corner of your Storylines or demos page where it says 'View all Storylines and demo'.

That's it! You'll now be able to see every Storyline and demo produced by your organization. Super easy, right?
Check out this cool Walnut demo our team made just for you.