Wanna share your work but your teammate isn't a Walnut user?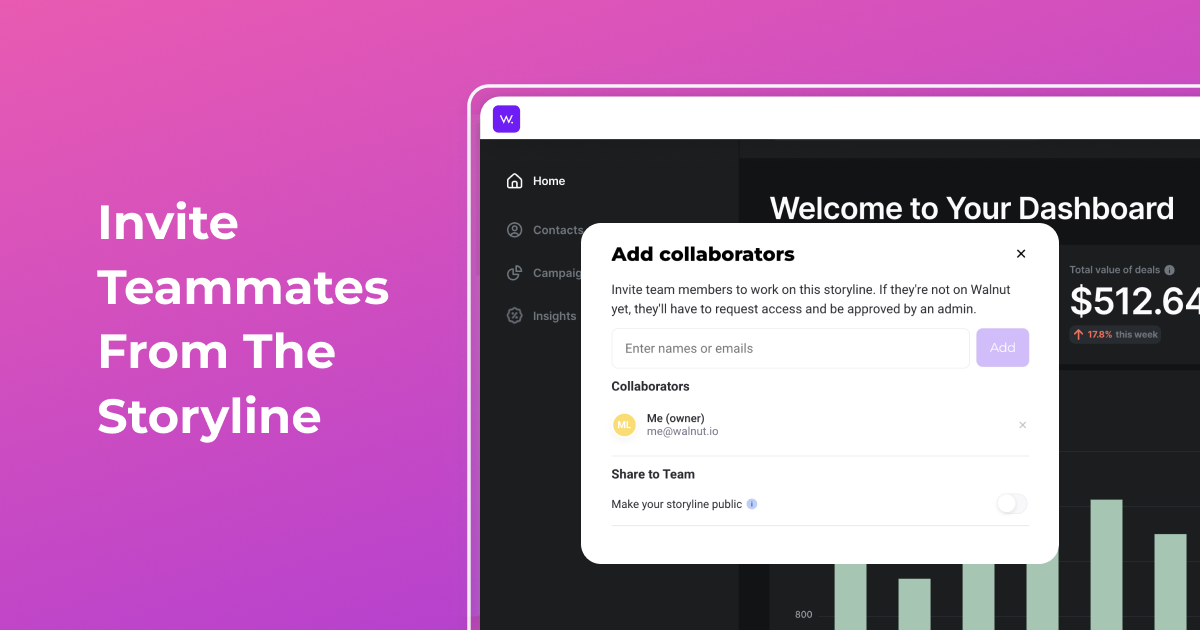 No problem! Simply invite them to become a user while adding collaborators. Save time by doing it directly from the Template.
P.S. If you are an Editor/Presenter inviting a new user, the new user will need to receive access from the Account Owner.
How it works:
Click on the collaborators icon while on your template.
Type the email of the teammate you want to add.
Your teammate will receive an email notifying them that they have been invited.
Check out this cool Walnut demo our team made just for you.
Learn more about inviting teammates.