We've made sharing Storylines with your team much easier, so you can brag about your masterpiece, directly from the Demo Library.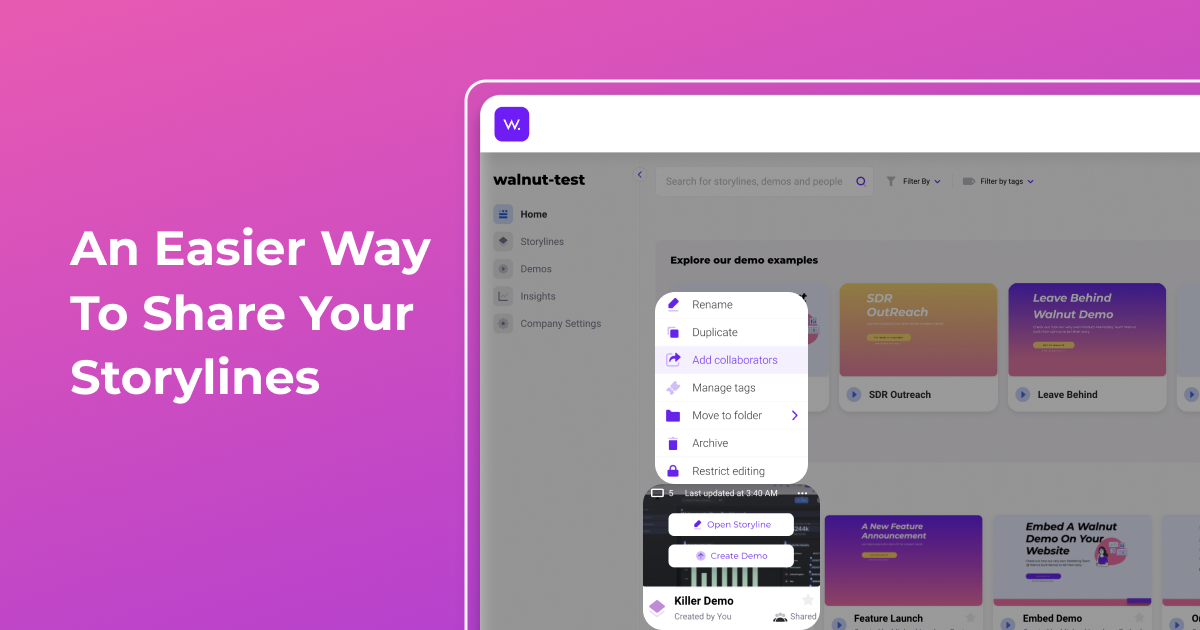 P.S. You can now also see who you've shared the Storyline with, in the bottom right corner of the thumbnail!
How it works:
Hover over the Storyline you want to share and click on the three dots menu.
Click 'Add collaborators'.
Either add collaborators by name or allow everyone at the company to edit the Storyline.
To learn more about sharing Storylines, click here.