Gone are the days of losing all your hard work thanks to an unexpected computer crash.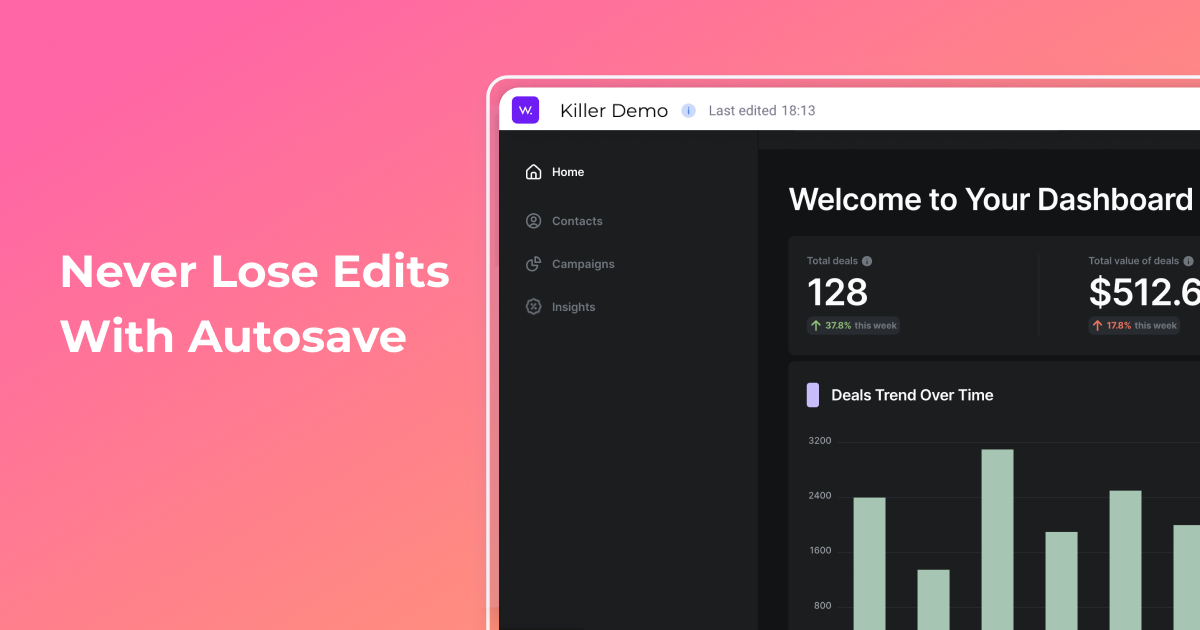 With the introduction of autosave, you can now create killer demos without the added stress of potentially losing your progress. No more manually clicking the save button - every change you make will automatically be saved, giving you peace of mind.
Edit your Storyline as usual.
Well, that's pretty much it. All your changes have been saved automatically.
Want to learn more about editing and saving? Click here to find out more!