Overview
Editing content within your template helps to personalize the experience for your viewers. For example, if you captured screens of your product with your login information, you may want to change the text of your name to your point of contact's name. This will help your prospects envision they have already being signed up and using your product. Additionally, you can change images for customizing company logos, avatars, header images, and more so that the company branding is already set. This will make it easier for your prospect to share within their company, and increase the chance of even more viewers of your demo. So how do you edit content? Let us show you!  
Instructions
Editing Text
Capture your desired screens, and open the template in the editor.

Click on an element, whether it be text or an image, and click on Edit Content


With text, you can change the font size, style or color, or create a

Variable

.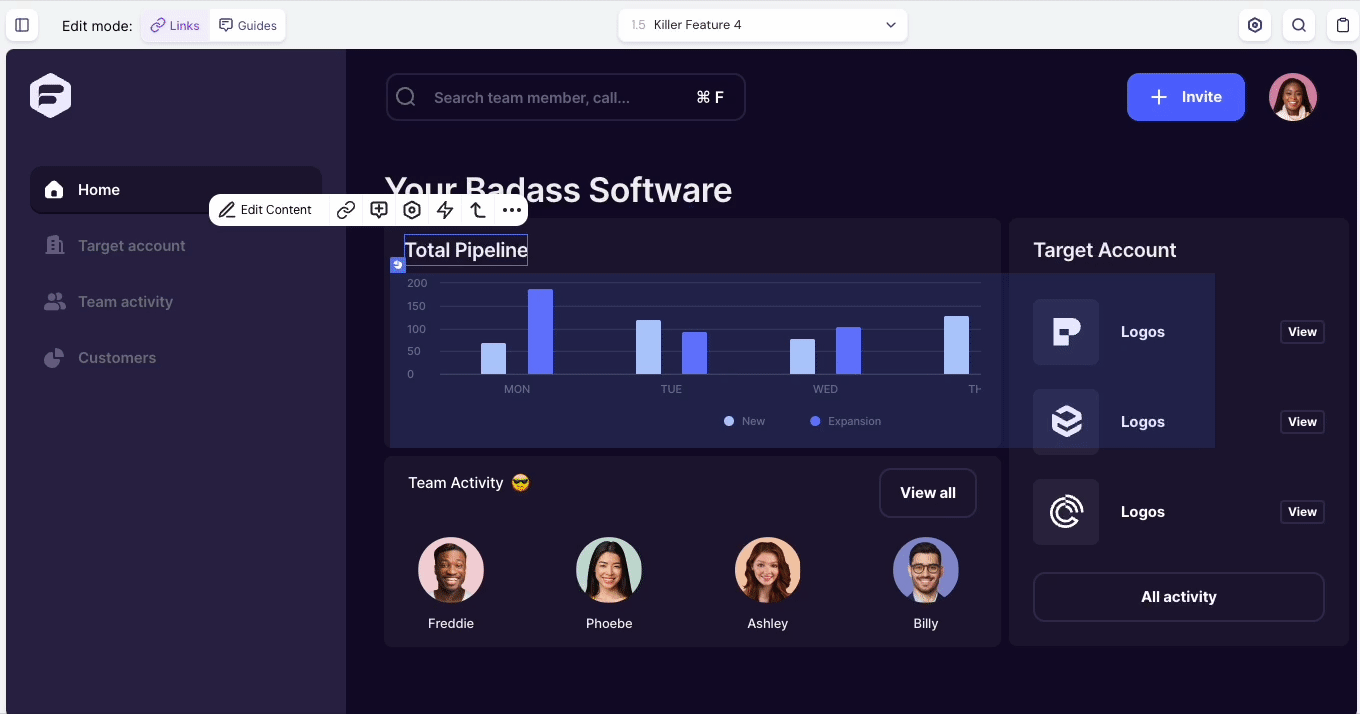 Editing Images
Images will fit within the container of the specified element, therefore the size and the style should be inherited from the original.



After making any changes to either content type, changes will be automatically saved per each session.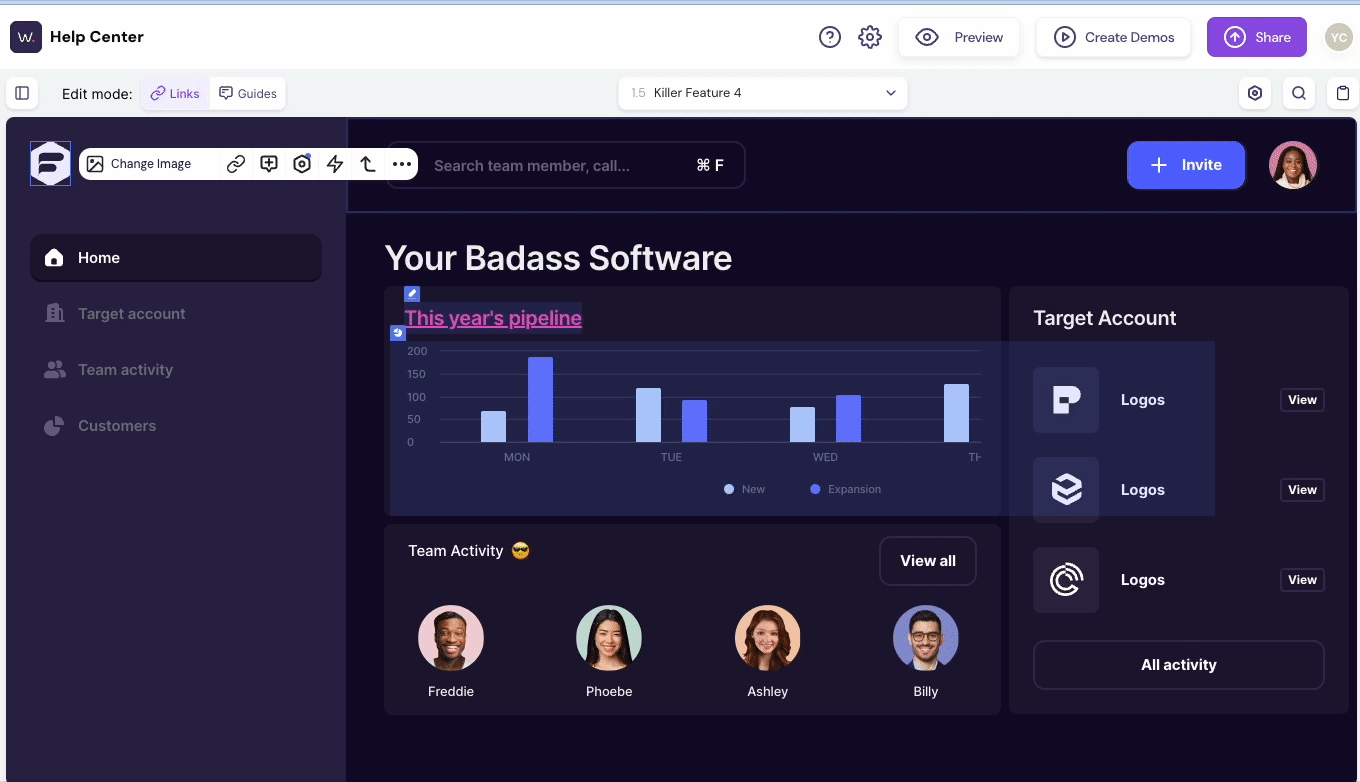 FAQs
How do I revert back to my original content?
There are three ways you can revert your changes to editing content on screens. 
If you made a small mistake, or don't like the look of how your edit turned out, you can quickly undo your change by pressing command + Z (on a mac) or control + Z (on a PC) to redo your changes, you can do the same keyboard shortcut except use the Y key in place of the Z.
If you've made a mistake or you don't like the result of your edits, you can select the element you changed, click the three dots on the right side of the tooltip, and select "Reset Changes" from the dropdown menu. 
If you made multiple edits to a screen and you wish to reset all changes, select the Screens view in the editor, hover over the screen thumbnail you wish to revert, click the three dots in the right corner of the thumbnail, and click "Reset All Changes." This will revert the screen back to that state when it was originally captured.