All Walnut users can play demos directly from the extension - removing the need to enter the Walnut platform.
Although only admins and editors can capture screens via the Walnut Extension, viewers and presenters can use the extension to see a list of demos available for viewing. 
To play demos from the extension, users must first install the extension.  
Viewing Demos 
Once you've installed the extension, open it and log in. Note: your extension view may vary depending on your user type.
Editors and admins will have the option to Capture screens and Play demos, whereas viewers will only have the Play demos option.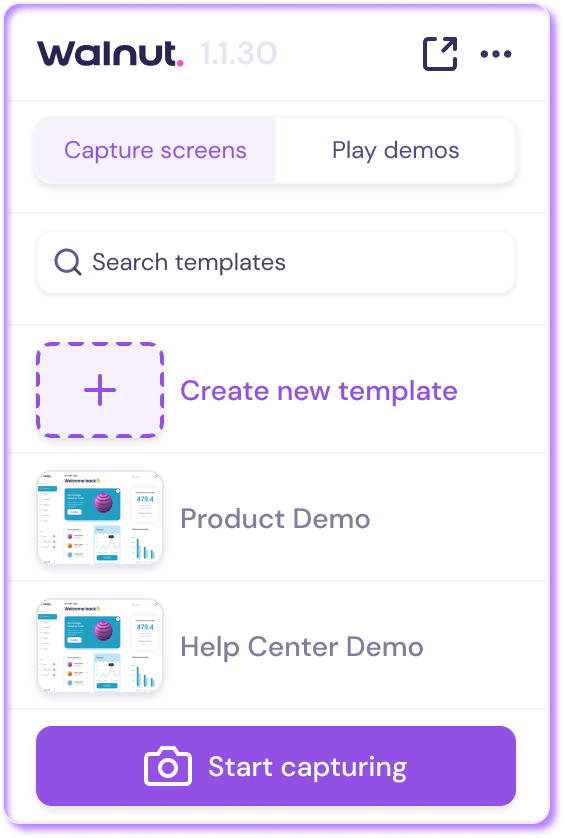 By entering into the

toggle, a list of available demos will appear. Users can hit the play button to watch, or copy the link and share.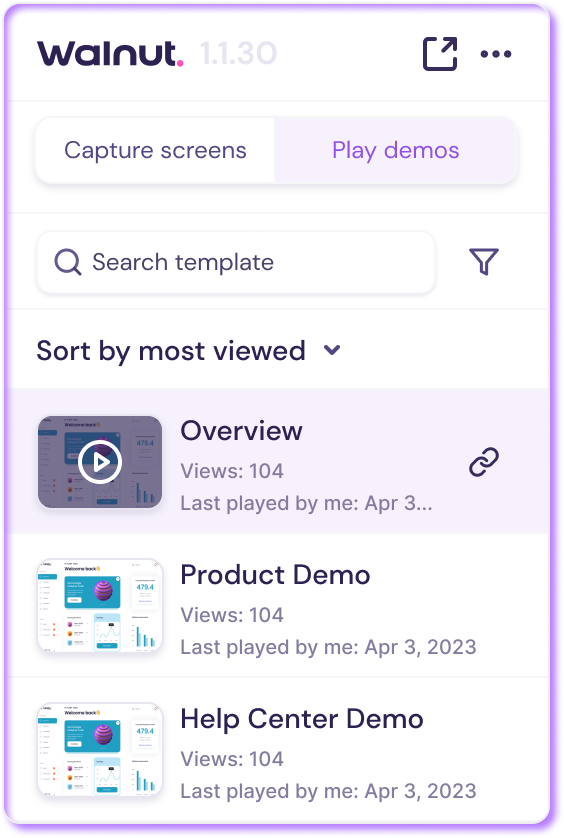 Within the extension, users can also search for template, or re-organize their view with different filters.